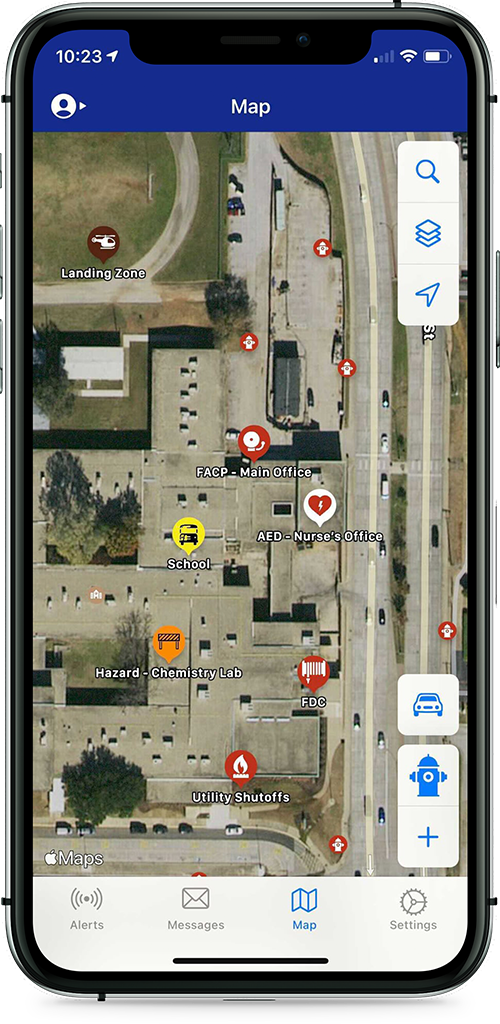 Welcome to eDispatches Hydrant Mapping with Points of Interest! This is a robust new feature that is far more than just hydrant mapping. Recipients will have access to manually add the following points of interest (POI) into the mobile app to display for their account.
When a POI is added to your map, the individual has the opportunity to add specific details about that icon representing the POI. If a POI expires, users will have the option to delete the POI from the map.
All recipients on the eDispatches account have the ability to add, modify and delete POIs.
Adding Hydrants and Points of Interest Manually
Upload Hydrants using an existing file
Adding Fire Hydrants Using War Driving Mode
Water Sources
| | |
| --- | --- |
| Dry Hydrant | Hydrant |
| | |
| | |
| --- | --- |
| Lake/Pond | Pool |
| | |
| | |
| --- | --- |
| River/Stream | |
| | |
Buildings
Commercial Structure

Recently Added!!

EMS Station
| | |
| --- | --- |
| Fire Station | Hospital |
| | |
Other Structure

Recently Added!!

Police Station
Residential Structure

Recently Added!!

School
Building Features
| | |
| --- | --- |
| AED | FDC |
| | |
| | |
| --- | --- |
| Fire Alarm Control Panel | Gas Shut-Off |
| | |
| | |
| --- | --- |
| Knox Box | Sprinkler Shut Off Valve |
| | |
| | |
| --- | --- |
| Standpipe Connection | |
| | |
Restrictions
| | |
| --- | --- |
| Construction Zone | Height Restriction |
| | |
| | |
| --- | --- |
| Railroad Crossing | Road Closure |
| | |
| | |
| --- | --- |
| Weight Restriction | |
| | |
Other
| | |
| --- | --- |
| Boat Launch | Hazard |
| | |
| | |
| --- | --- |
| Landing Zone | Storm Shelter |
| | |
| | |
| --- | --- |
| Turn Around | |
| | |