If you are using an analog or a digital scanner with the provided eDispatches equipment and you are experiencing missed alerts or your audio alerts contain static, you may need to improve the signal.
Please review the following guide for the most common solutions to improving signal strength, please note that some solutions may not work and you may need to consider other options.
Verify Frequency & Checking For Signal
Often times if you are not receiving audio alerts it's possible the frequency on the scanner is not correct. Verify the dispatch receive (RX) frequency is displayed on the scanner's screen. For assistance reprogramming the scanner please check out the following article.Reset Uniden Scanner

Once you have confirmed you are on the proper receive (RX) frequency, verify that you are receiving signal. Unplug the audio cable from the back of the scanner so you can listen to the scanner and asked your dispatch center to perform a test count or a test page. Listen carefully to make sure you hear their radio traffic across the radio scanner.
Did you hear something?
If you heard dispatch loud and clear you can plug the audio cable back into the scanner and resume using eDispatches.
If you did not hear anything come across the scanner please proceed with the following suggestions.
1. Keep Away From Other Electronics
Be sure to keep the eDispatches equipment away from any other wireless electronics such as wireless routers, phones, and other electrical devices. These devices can introduce interference with the analog or digital scanners that may result with unclear audio and possible missed alerts.
2. Use External Antenna
If you are not already using an external antenna, please use the provided external antenna or your own external antenna which can be attached to the scanner by a BNC connection. This is a great solution for buildings with metal roofs, if you are experiencing poor signal or missed alerts using the external antenna should help. NOTE: Never tap into an existing antenna that shares a transmitting radio or it likely will damage the scanner.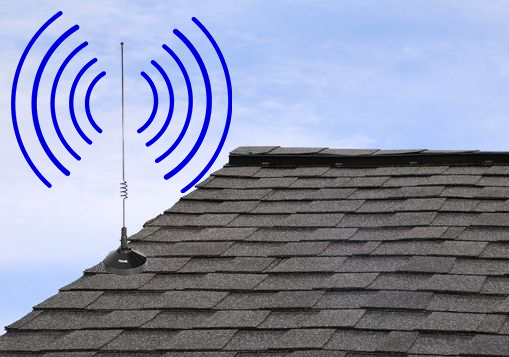 3. Relocate The Equipment
We left this solution for last because we know relocating can be difficult. If you have tried all the other options and you are still not receiving any alerts or signal you may need to consider relocating the eDispatches equipment closer to the radio tower or dispatch center.