Sending a Priority Text Message from the App
Sending Priority Text Messaging is available for Users who have the proper permissions.
Step 1
Select Messages
From the Messages area of the app, if you are an account administrator, or a user with permissions, you can select the message icon in the top right corner for iPhone users and on the bottom right "Compose" for Android users.
iPhone
Android
Step 2
Select the Intended Recipients or Groups
Your can select predetermined groups or individuals to receive your message.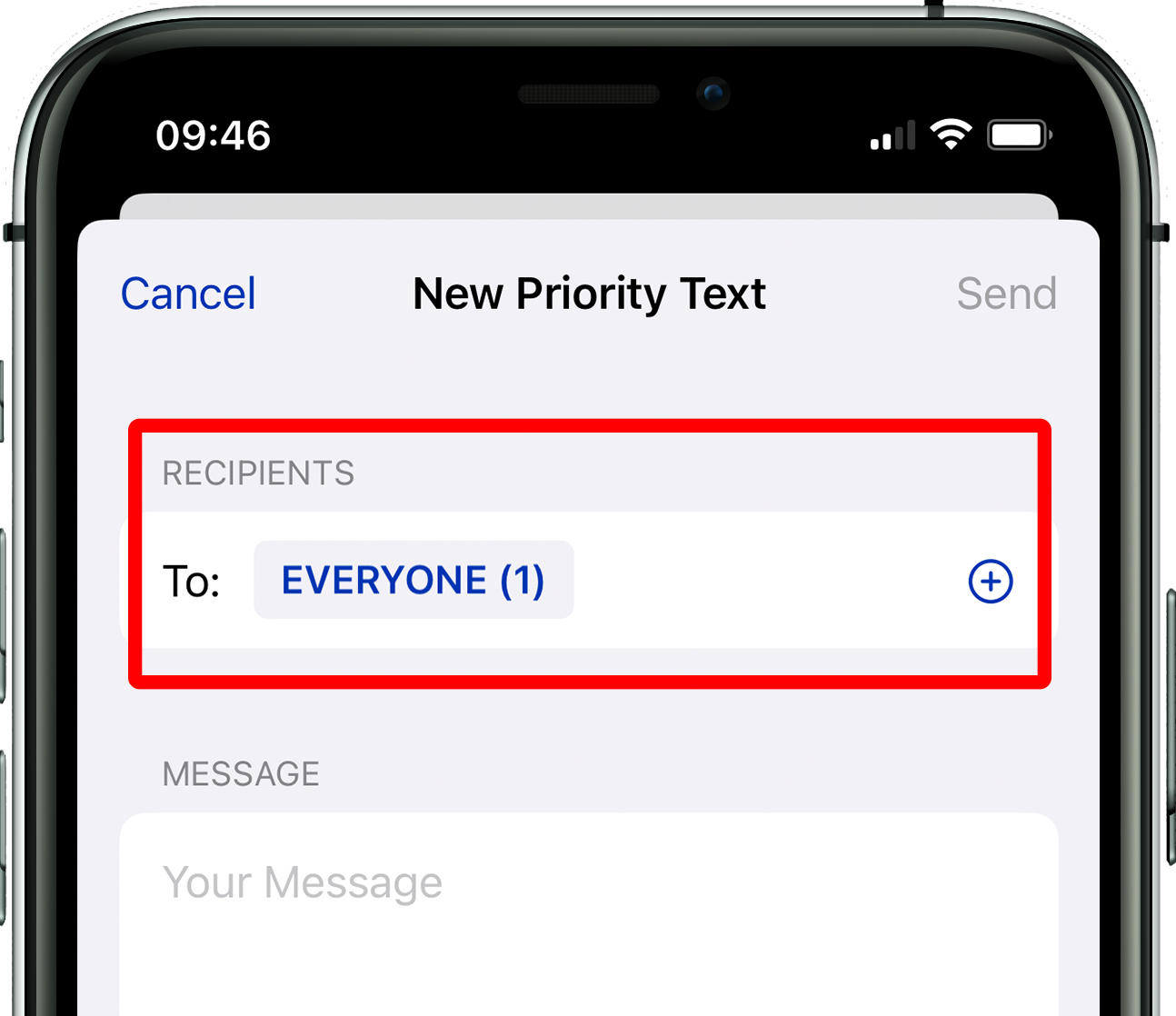 Step 3
Create Message
You can type up to 10000 characters to send in your message.  When you are satisfied with your message, tap "Send"
Priority Text Message Settings
You can modify how you receive Priority Text Messages from the app.  To do this select Settings > Messages > Priority Text.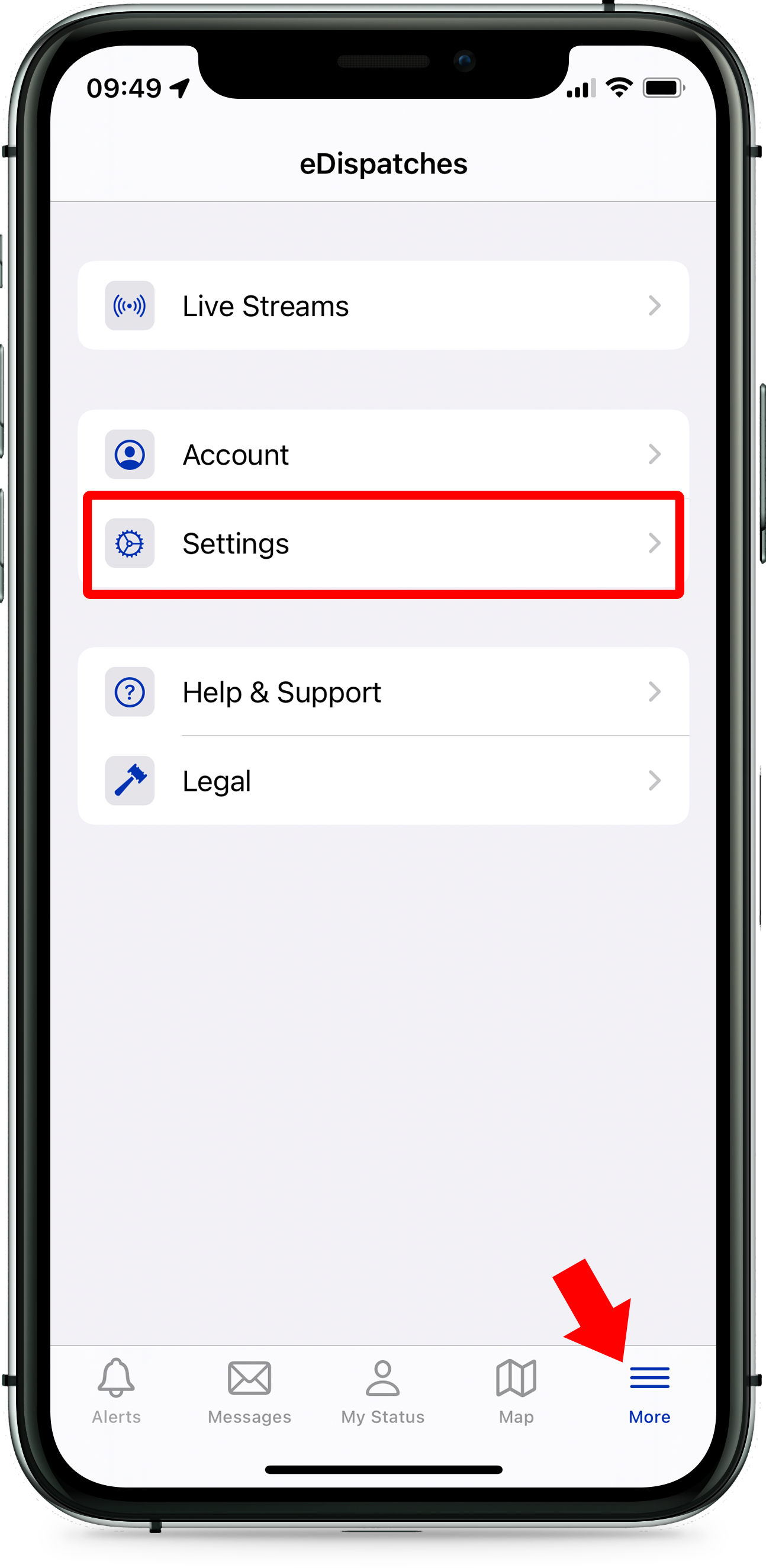 You can select to receive Priority Text in-app App, Phone Call, or Email Notifications.  If you are using the eDispatches app, you will receive Priority Blast as in-app push notification by
default
.  You can change these settings at anytime.
For iOS users: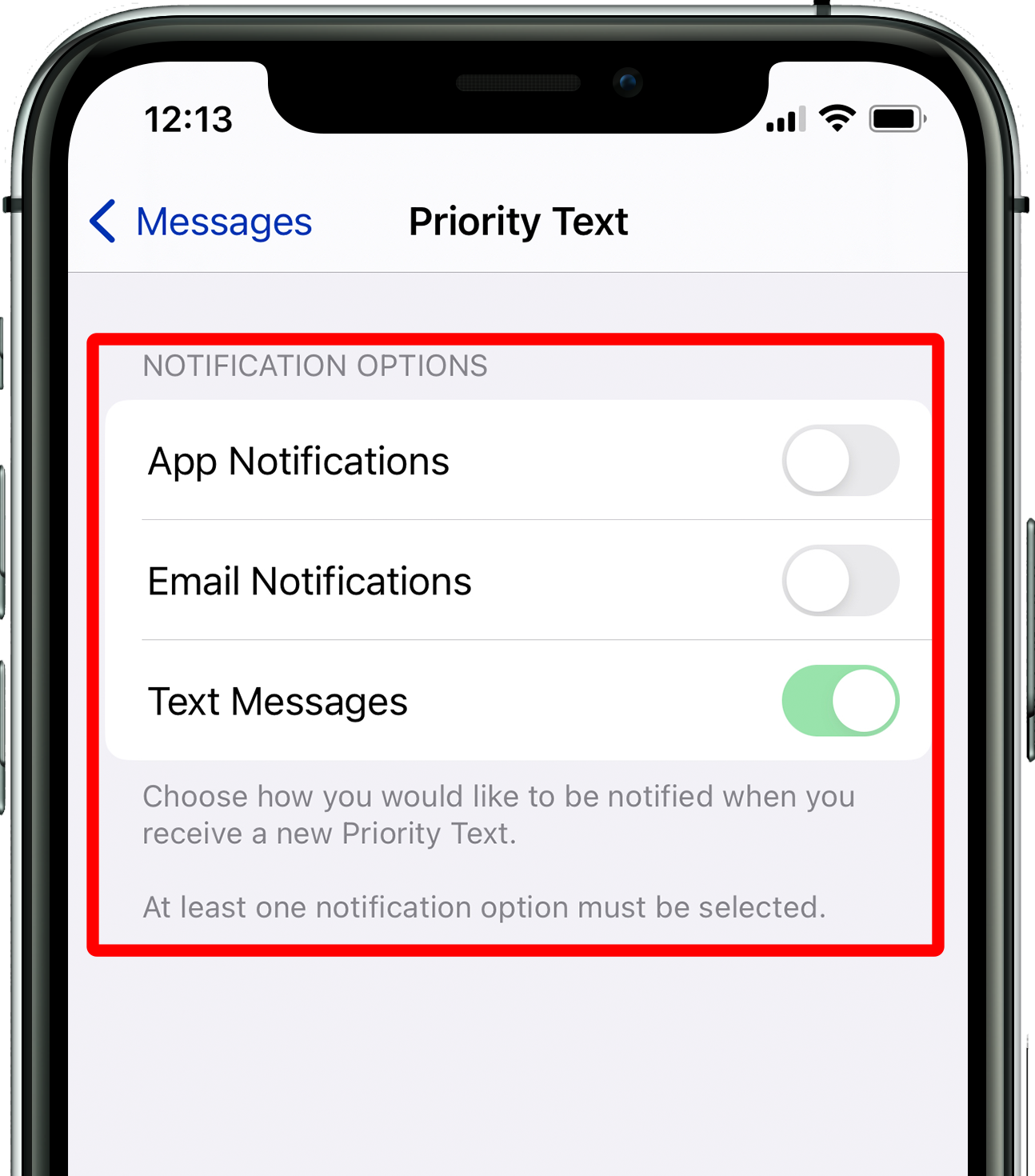 For Android users:
Sending a Priority Text Message from the Web Portal
Select Messaging From the Web Portal
Select who you want to send the message to.  You can type out the text message you'd like to send.  Once you are ready, select "Send".