Streaming is available for both Android and iPhone Apps. You can listen to your available streams directly from your eDispatches App.
Listening to a Live Stream
There are two ways to access your streaming feed(s) from the app.
From an alert screen you can select "Live Stream" button to listen to the live stream.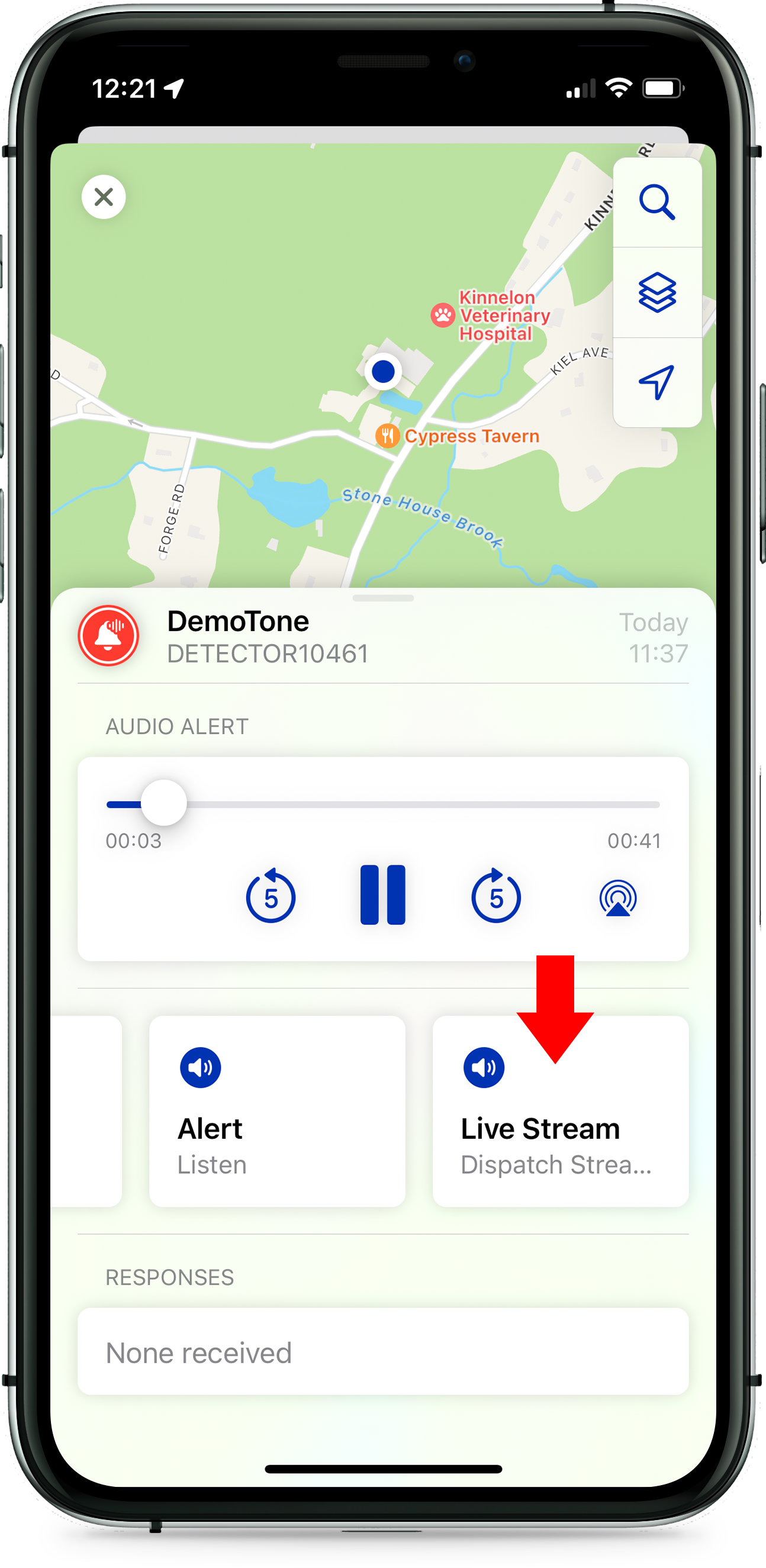 You can also listen to your live stream from the "Dashboard" area of your App.
Available Streams
Your eDispatches administrator can provide streams in the vicinity of your region from other eDispatches feeds. These feeds can be made available for Android and iPhone users in the App. The streams will appear in the streaming area of the app as "Nearby Streams". Administrators have the ability to select a maximum of 5 nearby streams for the account. Recipients associated with a sub-account may also receive an additional 5 nearby streams. This feature is useful to monitor large events close you your proximity to give you a heads up that your department may be dispatched. Not all clients utilize streaming and they may not appear in the list if they do not have an active feed.

Enabling Nearby Streams
Login to your eDispatches account.

Select "Account"

Select "Streaming"

Enable up to 5 available streams from the column on the right.
Nearby Streams
eDispatches app version 3.7.0 or greater required for the "Nearby Streams" to appear in the apps. Nearby Streams are available for both Android and iPhone apps.