A user is an individual person who has a username and password to the eDispatches system. This person has privileges to make certain account changes, add / remove recipients and send messages. Users can only be created from the eDispatches web-portal.
Step 1
Select 'Account" at the top right.
Step 2
Select 'Users" from the bottom tabs
Step 3
Select '+New" to create a new user.

Step 4
Complete the required user information.
Username
Password
Email Address
First Name
Last Name
Select permissionsPermissions can be selected for each user, some users may or may not have access to Priority Messages.
Master User A Master User has FULL control of the account.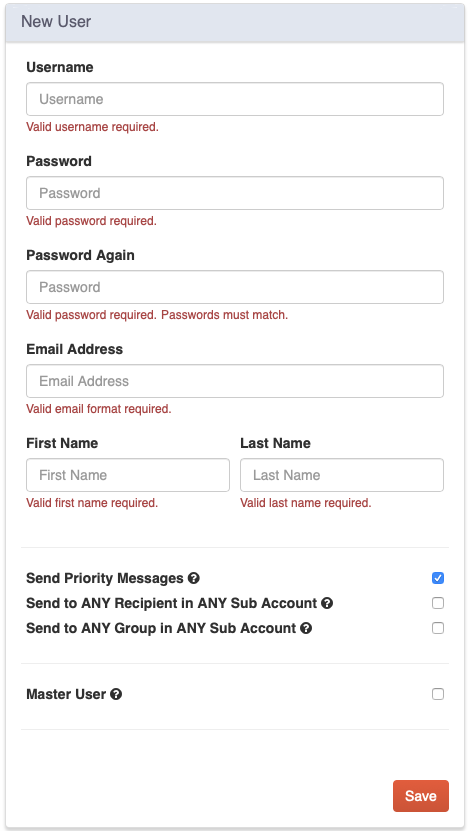 Step 5
Click 'Save' when done.
Linking Users
Users can be linked to App profiles to access additional App features like Priority Messages. For additional information on linking users to app profiles, please review the following article Linking Administrator Users