Linking an existing username to your profile
The following article will show you two ways to link your existing username to your profile. The first method is during the migration process which is outlined in the following article First Time Account Setup and the second method is directly from the app.
Method 1
During the initial app setup
First Time Account Setup If you are an eDispatches account administrator (you manage the recipients of the account and/or have access to send priority messages from the app), you will need to enter your administrator Username and Password.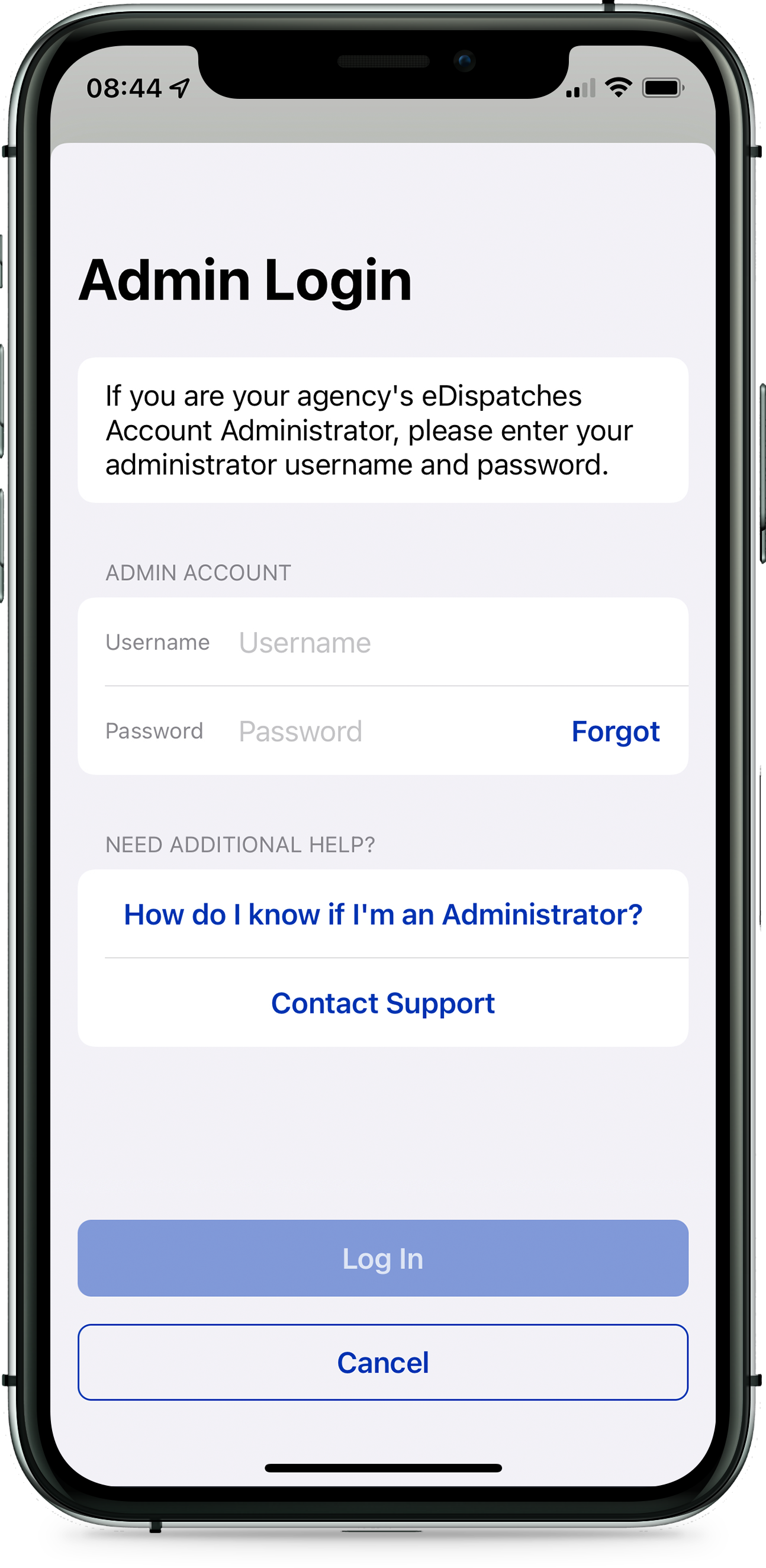 Method 2
Step 1
Select "More" from the bottom of the app and select "Settings"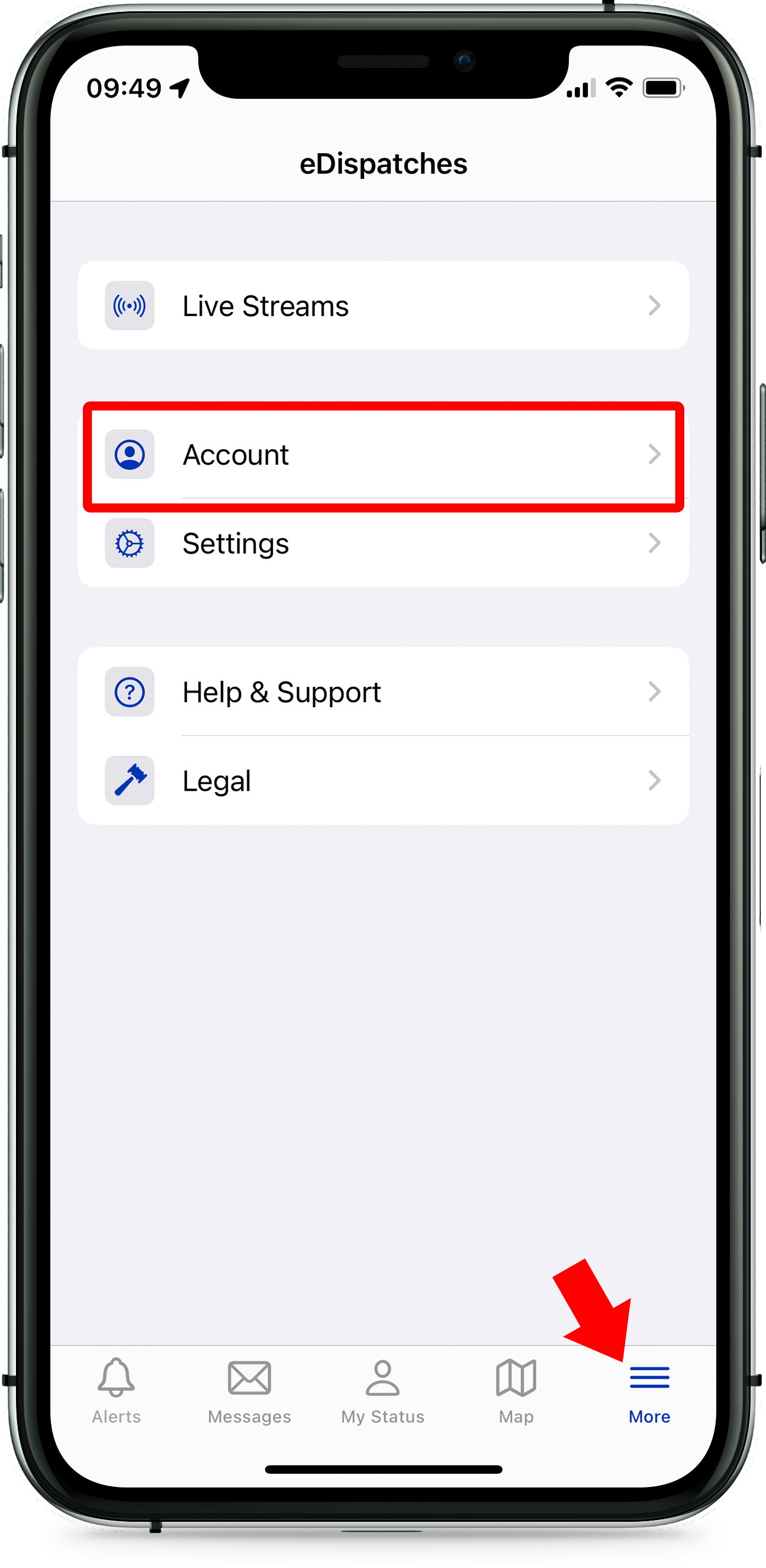 Step 2
Select "Link Admin Account"
Step 3
Enter Username and Password
Enter your Username and Password and tap on "Log in". Once you have made that selection, your profile will be linked with your Username and Password.
Unlinking an Existing Username
From the Profile area
Access your profile from the app and select "Unlink Admin Account" for assistance accessing the profile please refer to the following article User Profile