When you first log into your eDispatches account, the first thing you will want to start doing is adding recipients.
Step 1
Select 'Recipients" at the top left.
Step 2
Select 'New" to add a new recipient to your account.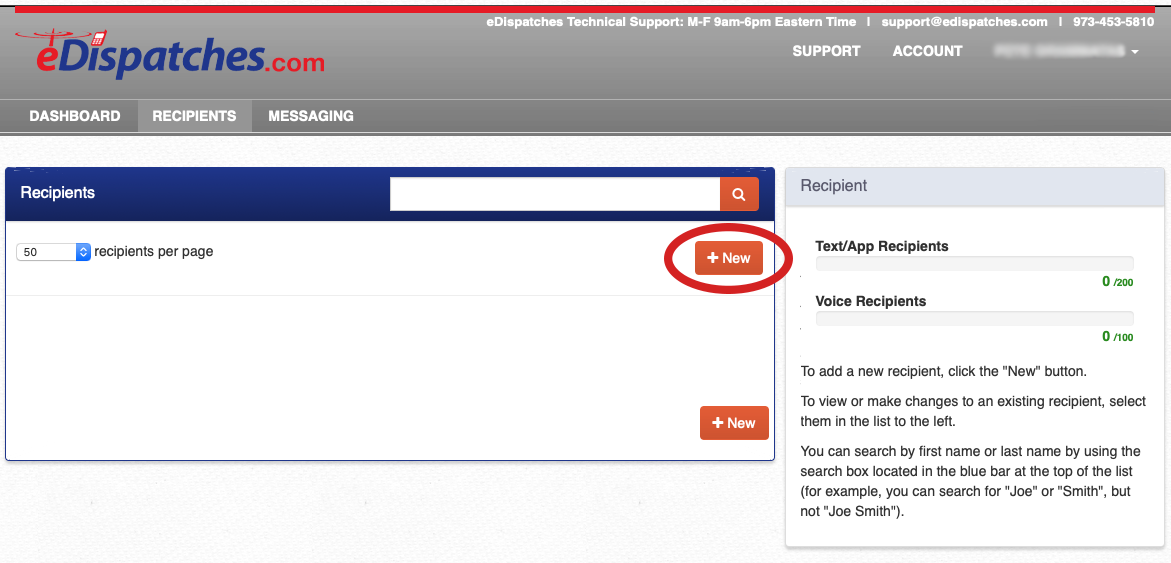 Step 3
Complete the required recipient information.
Select how this recipient will receive notifications. You can learn more about each notification Notification Options.
Select "Save" when done.