If you are managing an account that has multiple departments, stations or agencies you can create Sub Accounts that other Users can manage. This article will show steps how to create a Sub Account and assign an existing User that will manage it.
Creating Sub Accounts
To create a Sub Account select Account > Sub Accounts > Add Sub Account.

Name your Sub Account
Create a name for the Sub Account. Tip: Use the department's name or company's name or number.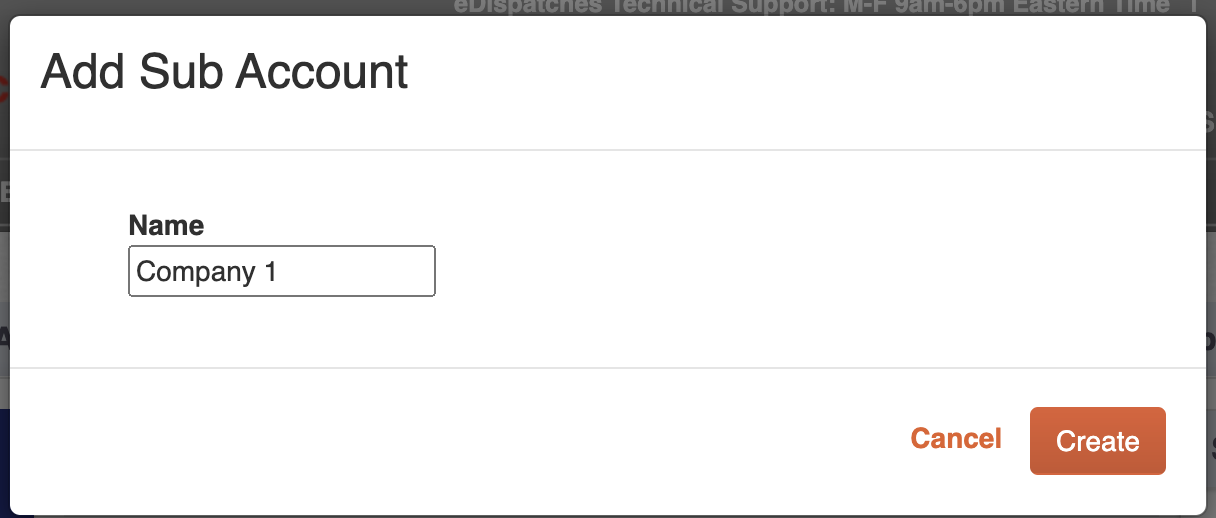 Set Sub Account Limits
Set the Sub Account limits by selecting Edit Limits. Depending on your account plan and how many available slots you have you may limit how many recipients can be added to each Sub Account.
Select Save when done.
Add Tones to Sub Account
Be sure to remember to add tones to your recently created Sub Account. Tones assigned to Sub Accounts will keep alert responses within the Sub Account. If members respond to any of the tone(s) assigned to their Sub Account, only those members in the Sub Account will see those responses.
Select the proper tone to assign to the Sub Account.

Creating a User
If you don't already have a user to assign to a Sub Account, you can select Account > Users > New to create a new User. For more details on how to create Users please check out the following article Creating Users
Adding a User to manage a Sub Account
Select Add Administrator to add a User to manage the Sub Account. A User may be an Administrator for a Sub Account.
Select a User from the drop and select Add User.
Your Sub Account should be complete and look like the following image below. You should have set your limits, added an account administrator and added tones.